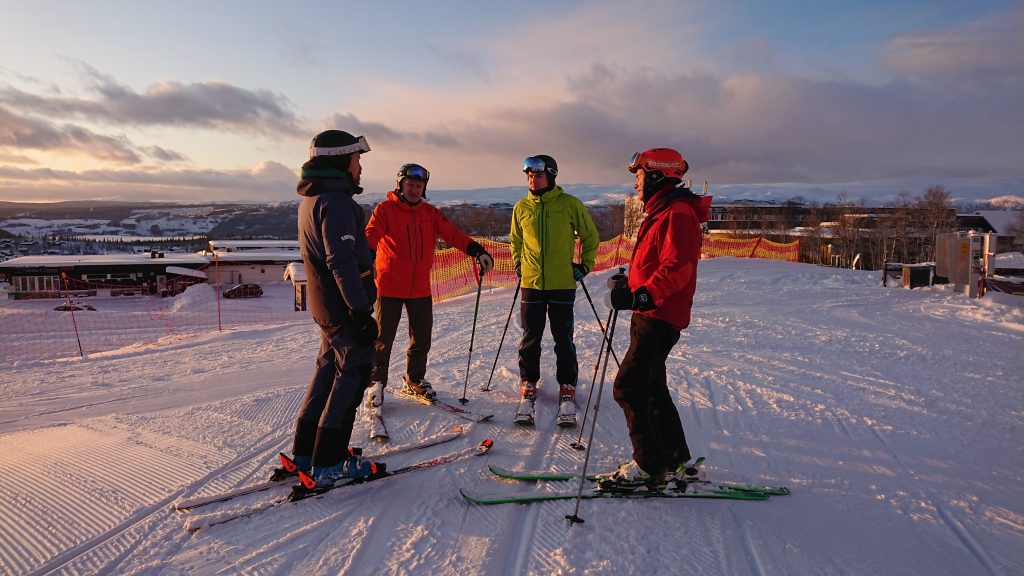 In the winter holidays we offer group lessons during weeks 7, 8 and 9.From learning to put on your skis, to your first turns, through to learning to carve, we have the right lesson for you! Our group lessons start on Monday morning and you can choose either a four or five day course. Group lessons are a fun way to learn to ski and they are a great way of making friends of a similar age and skiing ability as yourself.
Which level is right for me?
Can make snow-plugh turns on green slope.
Can make parallel turns on green and blue slopes.

Can ski parallel on all slopes, including black runs.
Never snowboarded before.
Can side-slip on heel or toe edge.
Can side-slip on both heel and toe edges and control direction
Can make turns on green and blue slopes
Can makes linked turns on all slopes, including black runs.

More information about group lessons
Group lessons are 90 minutes long, over the course of 4 or 5 consecutive days. Courses run from Monday to Thursday or Monday to Friday in weeks 7, 8 and 9.
Level 1 and 2: 09:30 – 11:00
Levels 3 and 4: 11:00 – 12:30
Level 5: 13:00 – 14:30
Do you need help with your booking?
Ring us and we'll do our best to help
INSTRUCTOR'S TOP TIPS
Want to learn in the fastest and most effective way? We offer private lessons every day during the ski season.
IMPORTANT INFORMATION
Please note that ski/board rental and lift pass is not included in the price.
In high season, it maybe the case that we have to move the start time of the course
Upon arrival to Beitostølen, please come to our ski school office to collect your ski school ticket, upon which will be the name of your instructor.
Ticket collection is also required for those who have booked their course online.
Your instructor will meet you at the bottom of the alpine slope, between Ole Expressen and the lift pass office.
Møt opp minimum 5 minutter før leksjonen starter.
We have many activities and adventures to offer
Your next adventure starts now!