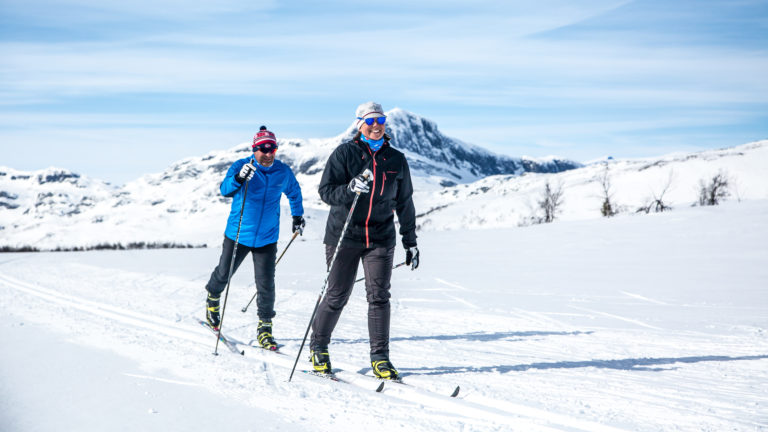 intro to cross country skiing
Cross Country skiing has a long traditions in Norway. Are you one of those people who never tried it out?
Join one of our classes for a 90 minute introduction to classic cross country skiing. Togehter with other beginners, you will get a taste of Norways national sport. Beitostølen is a paradise for nordic skiing. Here you will find nice trails in diffrent terrain. Along the trails you will also find wind shelters, mountain lodges and cafees. For those of you who do not have your own skis, Beitostølen Rental rents out equipment. Beitostølen Rental rents out equipment. The age limit is from 12 years old.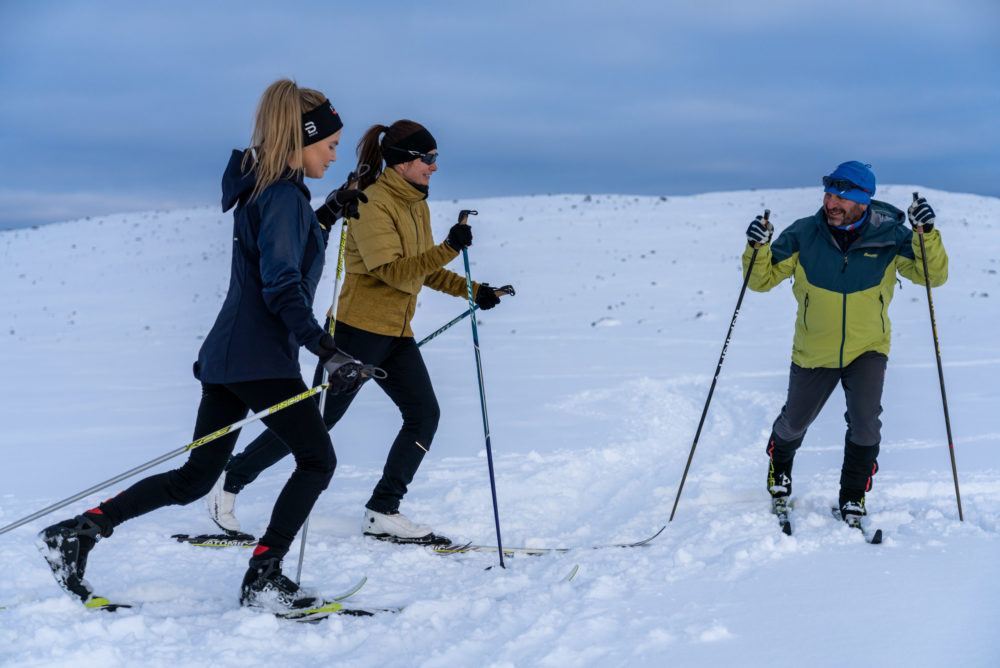 Introduction to Cross Country
Already 4000 years ago there is evidence that a man named the Red Eye Man used skis in Norway. In Rødøy in Nordland county, there is a rock carving in the mountain of the man. Norwegian soldiers also fought against the Swedes in the early 1800s on skis. The father of modern skiing is Sondre Norheim. He was the first to use his skis to play on, as we do it today. He did slalom and telemark turns in the new snow. Norheim was one of the very best skiers in Norway at the end of the 1800s. In our time Marit Bjørgen, Terese Johaug and Petter Northug are som of the most famouse Norwegian icons in the word of snowsports.
Cross Country skiing has a long traditions in Norway. In Beitostølen we have 320 kilometers with groomed trails. The instructor will meet you at the Ski school office. We choose the route of the day depending of weather conditions. We reccomend that the participants are from 12 years old.
Skis, poles are not included in the price
Fridays we run the intro to classic cross country. Please book your tickets in the booking calendar.
We have many activities and adventures to offer
Your next adventure starts now!