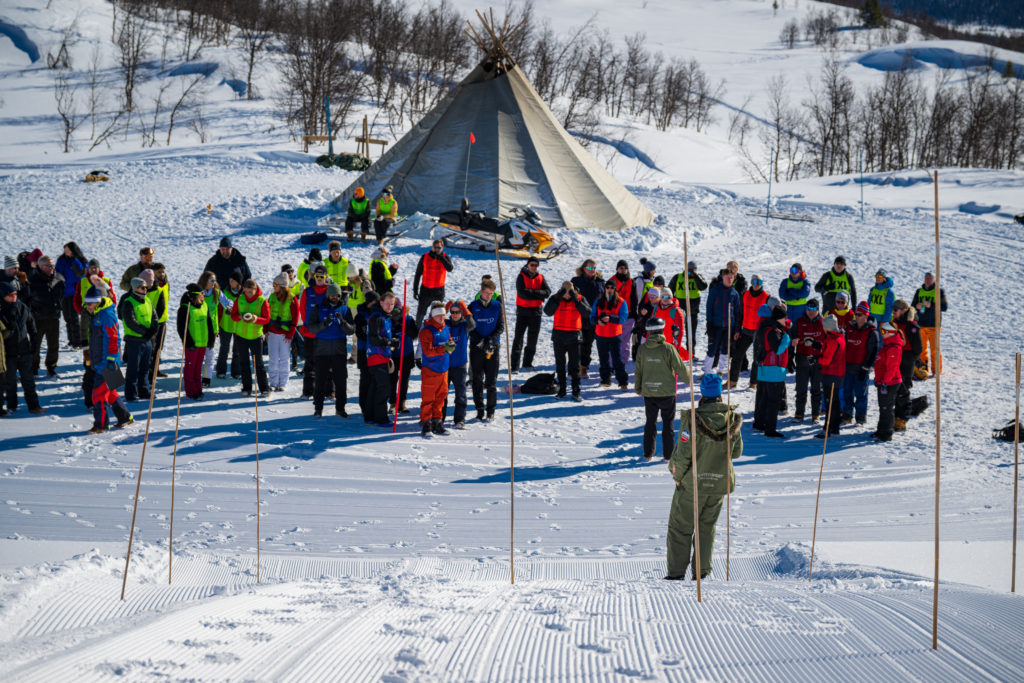 In our wintercamp and summer camp we set up activities and adventures for groups and teams.
Our teambuilding activities we offer in many different variations.
It is a perfect outdoor activity for large and small businesses, birthday parties, school classes or bachelor parties. 
We also have the opportunity to set up activities in other destinations and hotel areas like restaurants, mountain lodges or city centers. Activities with us, everyone can simply join in and have fun together with friends and colleagues all year round. Choose from collaborative tasks, strength tests, and fun challenges. Our activity leaders are here to help you put together the activities that suit you. We vary the activities with the season, weather, and group size. Here are some examples and pictures of what we can offer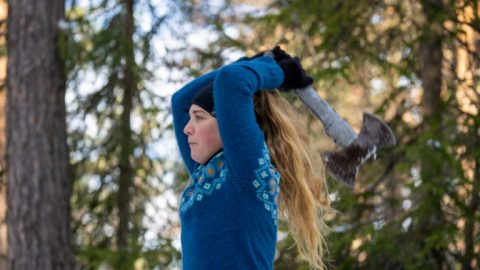 Power Challenge
Pippi Longstocking; the strongest in the world. Everyone knows that! But which team will emerge victorius from this competition? Participants will compete in teams against each other in strength and endurance exercises. Suitable for training groups and physically strong groups of friends/bachelorette parties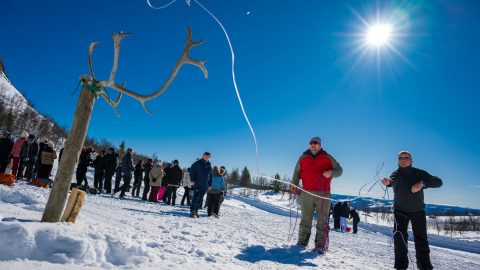 Team Challenge
You will need to cooperate and communicate well to take home the victory. The guide will set up a course where everyone on the team will be challenged. We focus on fun tasks and collaboration. Here it is important to support the team you belong to.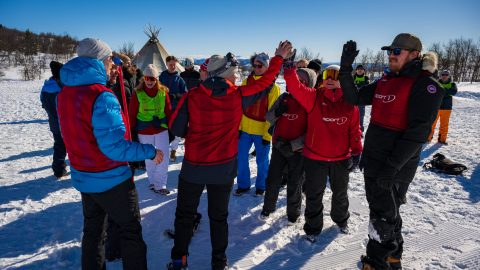 Skills Challenge
Test your strength, precision and knowledge against each other in a multi-challange. An all-around competition where the majority get the opportunity to excel. Build team spirit and creat good memories together. Your team is only as strong as the weakest member.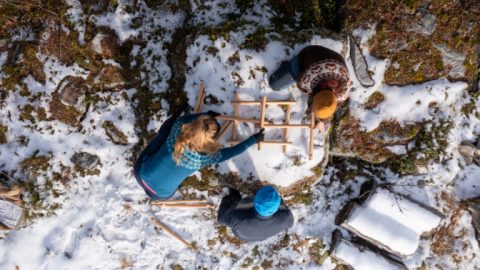 IQ Challenge
This is a fantastic way to get to know each other better and build relationships. Here we challenge you in varius tasks that you must solve in teams. Does not requier good physical fitness and everyone can participate on an equal basis.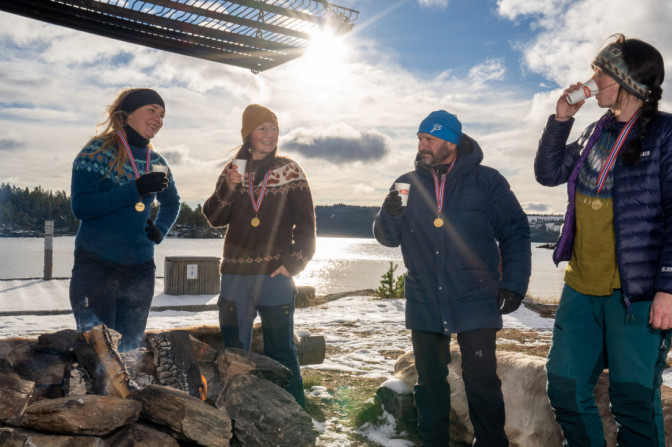 During summer and autumn we use Beito Camp as a base for team building and other activities, such as fishing and boat rental, or climbing on our high ropes course. The camp is located down in Beito, just a short drive or walk down a gravel road from Beitovegen. The camp is situated in a pine forest on the shore of lake Øyangen. We have an toilet, parking, and a "gapahuk" and large wooden hut called the Octagon, which are used to host our groups, or can be rented out privatly. Beito Camp is about a 10 minute drive from Beitostølen. If you need help with transportation please mention this during booking.
Team Building in Beito Camp
Pick out the chilidsh mind and bring out the competitive instinct!
You decide before arrival where the weight should lie on the scale between funa nd competition. It's often the simple games and posts that are the most fun.
In teams you compete together with colleagues and you will certainly experience new sides of each other during the day. Get to know each other again in new settings.
The 5-game consists of five different posts where you get to test cooperation and team spirit.
Ex. ax throwing,boot realy, nail competition, archery, cairn building and solove problems.
The guides are skilled and experienced in selecting the posts that suit the weather conditions and the group size. It takes about 1,5-2h to get through all tasks.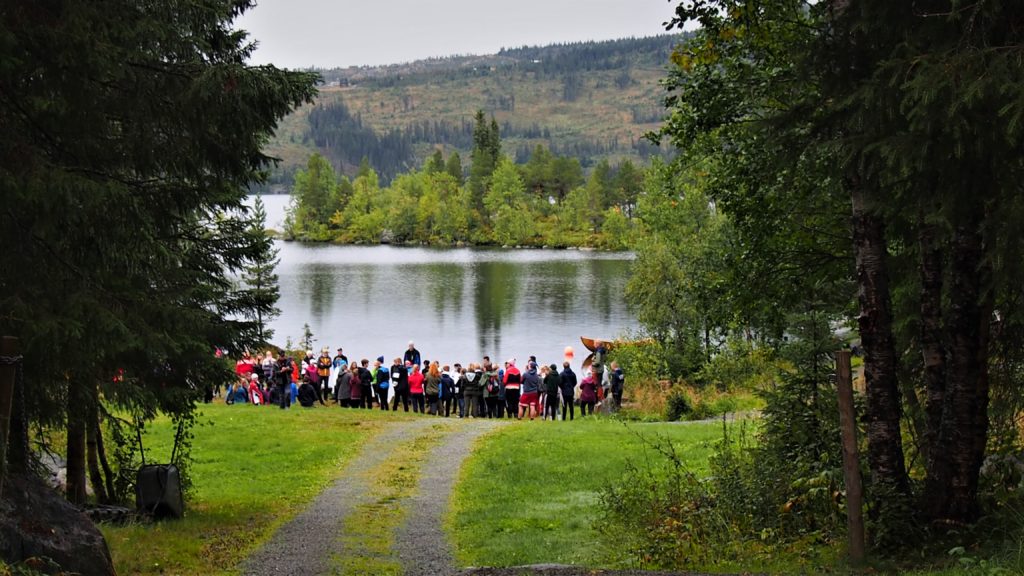 To the winter camp it takes approx. 5 minutes by snowmobile and sled from the center of Beitostølen.
In the camp the surroundings are beautifull and you feel like you are far away from the center of Beitostølen.
By the campfire there are seats and youwill get served a hot drink in front of the fire,
Before we start, the guide welcomes everyone and has a safety talk. Points are assigned to each actvity and at the end we add up and the winners will me announced.
With us, everyone can simple join in and have fun in the snow. 
Team building can be advantageously combined with Snowrafting or Airboarding.. The guides are very good at selecting the posts that suits the snow conditions and the size of the groups. We offer ready made team buildings, or If you have any special wishes we can tailor a competition for you. Ex. logical challenges, mini-skiing,blind folded,sledding competitions or group challanges.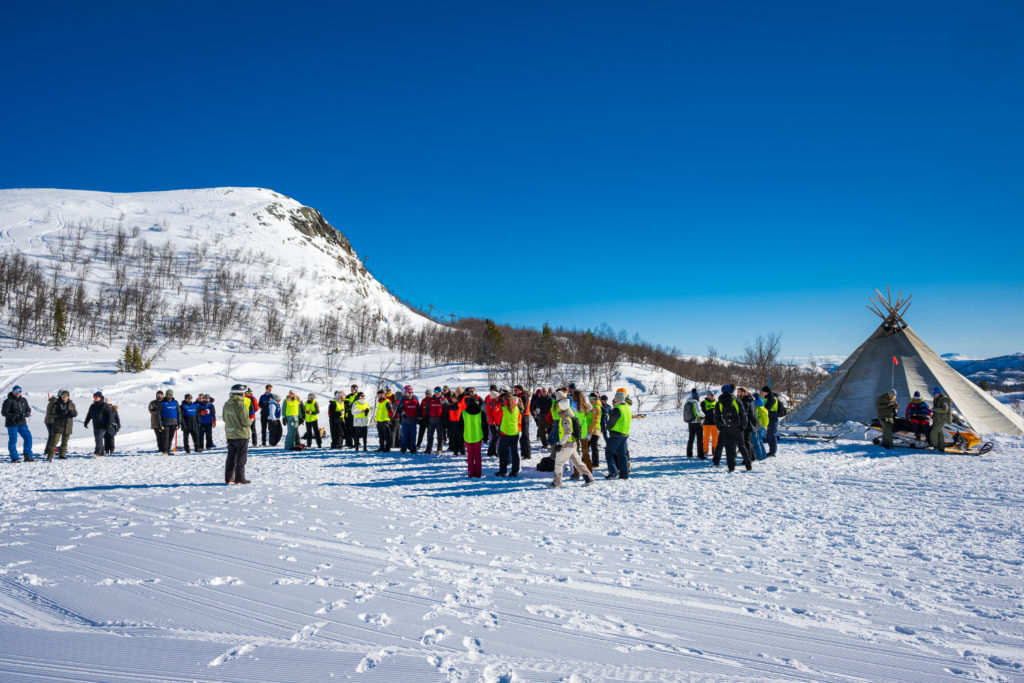 For groups of more than 40 people, please contact us directly by telephone or email
Group
8 – 20 pers. – 600 kr pr. pers.
20 – 40 pers. – 560 kr pr. pers.
40 plus – Contact us.
School Groups
+20 pers. – 510kr / pers.
You cant come to us?
We will take the activities to you
mobil -aktivitetsløype
Vi tar med oss aktivitetene til dere.
Teambuilding – Kick off- Event
TEAMBUILDING & SNOWRAFTING
Combine both both these activities in our winter camp. An action packed half-day in the mountains with fun activities and exciting snow rafting.
8-20 pers. – 1320 kr / pers
20-40 pers. – 1190 kr / pers


40-80 pers. – 1100 kr / per

son
TEAMBUILDING & CLIMBING PARK
Combine these two activities in Beito Camp. Spend a full day in the camp with fun team building challenges and enjoyment in the climbing park.
8-20 pers. – 875kr / pers
20-40 pers. – 785 kr / pers
40-80 pers. – 710 kr / person