I Vintercampen og Beitocampen legger vi til rette for aktiviteter, opplevelser og utfordringer for alle.
Løypen setter vi opp i mange forskjellige varianter. Det er en perfekt utendørsaktivitet for store og små bedrifter, bursdagslag, skoleklasser eller utdrikningslag. Vi har også mulighet for å sette opp aktiviteter på andre destinasjoner og plasser. Eks. utenfor restauranter, hotell eller fjellstuer. Hos oss kan alle rett og slett være med og ha det gøy sammen med venner og  kollegaer året rundt.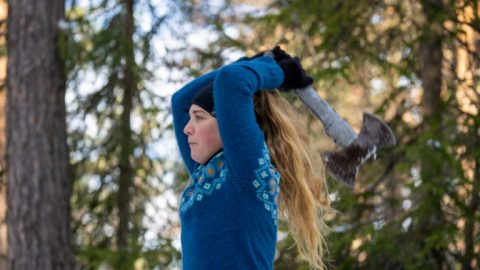 Power Challenge
Pippi Långstrump er verdens sterkeste, det vet alle. Men hvilket lag går vinnende ut av den her konkurransen? Her får deltagende kjempe i lag mot hverandre i styrkeøvelser og utholdenhet. Velegnet for treningsgrupper og fysisk sterke vennegjeng/utdrikningslag.
Team Challenge
Her må dere samarbeide og kommunisere godt for å ta hjem seieren. Aktivitetslederen setter opp en løype der alle på laget kan utfordres. Vi setter fokus på morsomme oppgaver og samarbeid. Her gjelder det å støtte laget man tilhører. Kreves ikke god fysisk form for å lykkes her.
Skills Challenge
Her får dere teste styrke, presisjon og kunnskap mot hverandre i en mangekamp. En allsidig konkurranse der flertallet får mulighet til å briljere. Bygg lagånd og skap gode minner sammen.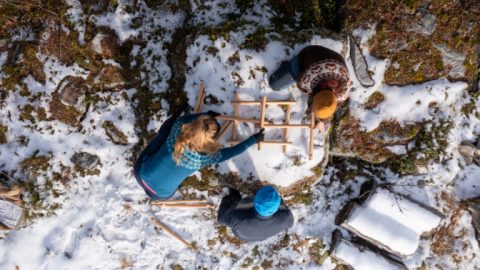 IQ Challenge
Fantastisk måte å bli bedre kjent og bygge relasjoner. Her utfordrer vi dere i forskjellige problemoppgaver dere må løse i lag. krever ikke god fysisk form og alle kan delta på likt grunnlag.
During summer and autumn we use Beito Camp as a base for team building and other activities, such as fishing and boat rental, or climbing on our high ropes course. The camp is located down in Beito, just a short drive or walk down a gravel road from Beitovegen. The camp is situated in a pine forest on the shore of lake Øyangen. We have an toilet, parking, and a "gapahuk" and large wooden hut called the Octagon, which are used to host our groups, or can be rented out privatly. Beito Camp is about a 10 minute drive from Beitostølen. If you need help with transportation please mention this during booking.
Team Building in Beito Camp
Plukk ut det barnslige sinnet og ta frem konkurranseinstinktet!
Dere velger før ankomst om hvor vekten skal ligge på skalaen mellom moro og konkurranse. Det er ofte det enkle postene som er de mest morsomme.
I lag konkurrerer dere  sammen med kollegaer og dere kommer sikkert oppleve nye sider av hverandre i løpet av dagen. Bli kjent på nytt i nye settinger.
5-kampen består av fem forskjellige poster der dere får teste ut samarbeid og lagånd.
Eks. øksekasting, støvelstafett, spikkerkonkurranse, bueskyting, vardebygging eller problemløsning.
Aktivitetslederne er flinke og rutinerte til å velge ut de poster som passer til værforhold og størelse på gruppa. Det tar ca 1,5-2 timer og komme seg igjennom alle oppgaver. 

Til vintercampen tar det  ca. 5 minutter med snøscooter og slede fra Beitostølen sentrum.
Her byr vi på stemningsfulle omgivelser og det kan føles som at dere er langt unna Beitostølen sentrum.
I vintercampen har vi en bålplass med sitteplasser og serverer noe varmt å drikke foran bålet.
Før vi starter ønsker aktivitetslederen alle velkommen og har sikkerhet gjennomgang. Det blir satt poeng på hver enkelt aktivitet og til sist summerer vi opp og kårer vinnerlaget.
Hos oss kan alle rett og slett være med og ha det gøy i snøen! 
Teambuilding kan med fordel kombineres med Snowrafting eller Airboard i bakken. Det beregnes ca 1,5-2 timer for en gruppe å ta seg igjennom alle poster, litt lengre for større grupper over 50 personer. Aktivitetslederne er flinke til å velge ut de poster som passer til snøforhold og størelse på gruppa. Vi tilbyr ferdige Teambuilding forslag eller om dere har noen spesielle ønsker kan vi skreddersy en konkurranse til dere. Eks. logiske utfordringer, miniski, blindebukk, akekonkurranse eller samarbeidsoppgaver.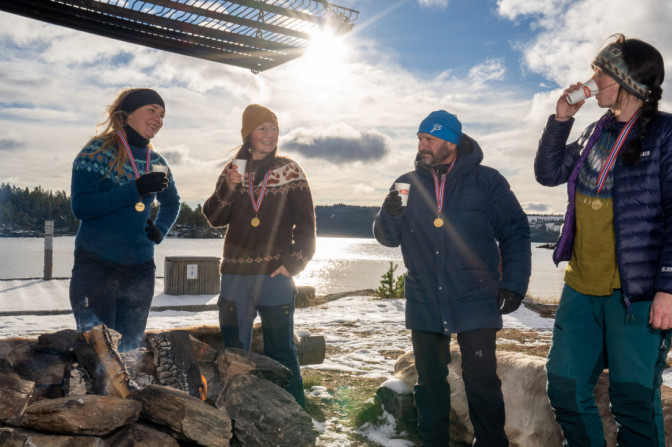 For grupper på 40 eller fler, vennligst kontakt oss direkte på telefon eller e-post
Group
8 – 20 pers. – 550 kr pr. pers.
20 – 40 pers. – 500 kr pr. pers.
40 plus – Contact us.
School Groups
+20 pers. – 380 kr / pers.
HUNGRY? WE CAN OFFER THE FOLLOWING CATERING
GAME STEW – 450 KR / PERS.
For groups of 10 or more, we can offer a hot wild game stew, made locally by chefs at Hytta May & Vinhus restaurant.
Grill food – 175 KR / PERS.
TEAMBUILDING & SNOWRAFTING
Combine both both these activities in our winter camp. An action packed half-day in the mountains with fun activities and exciting snow rafting.
8-20 pers. – 1240 kr / pers
20-40 pers. – 1100 kr / pers


40-80 pers. – 1000 kr / per

son
TEAMBUILDING & CLIMBING PARK
Combine these two activities in Beito Camp. Spend a full day in the camp with fun team building challenges and enjoyment in the climbing park.
8-20 pers. – 850 kr / pers
20-40 pers. – 800 kr / pers
40-80 pers. – 700 kr / person