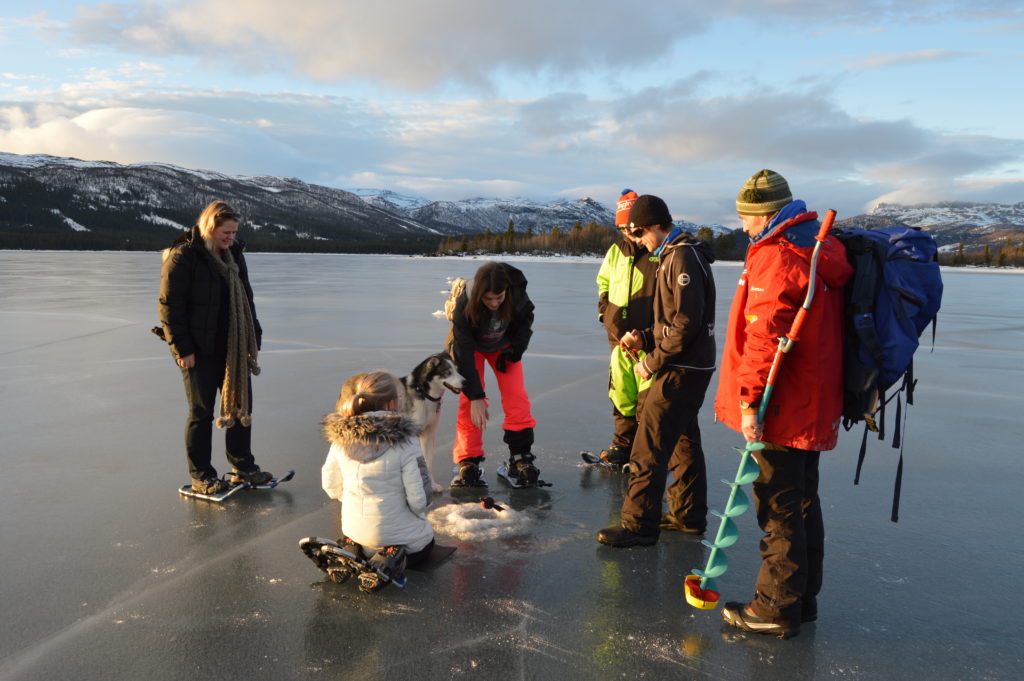 Våre flinke guider gir deg en introduksjon til isfiske og hvordan det gjøres. Deretter kan du selv prøve lykken. Isfiske foregår i Beitocampen, på vannet Øyangen. Øyangen er et privat vann der vi også under sommerhalvåret leier ut fiskebåter og gapahuk. Det er veldig stemningsskapende å sitte ved sitt eget hull i isen å nappe i snøret. Fang din egen ørret og ta fisken med deg hjem til steikepanna. Vi holder alt nødvendig utstyr, men husk å ta på gode sko og varme klær. Avhengig av snøforhold bruker vi truger for å komme oss ut på isen. Det er et stykke å gå og det kreves middel kondisjon.
Get the most out of your experience with an exclusive private trip. We offer private guided ice fishing trips every day of the winter season. Suitable for solo travellers, families, or groups (of up to 6 people).
We can arrange Ice Fishing for private groups (of 7 or more) on any day throughout the winter season. For more information and booking requests, please email us or send us a message through the website contact form.
For grupper på 10 eller fler, vennligst kontakt oss på telefon eller e.post