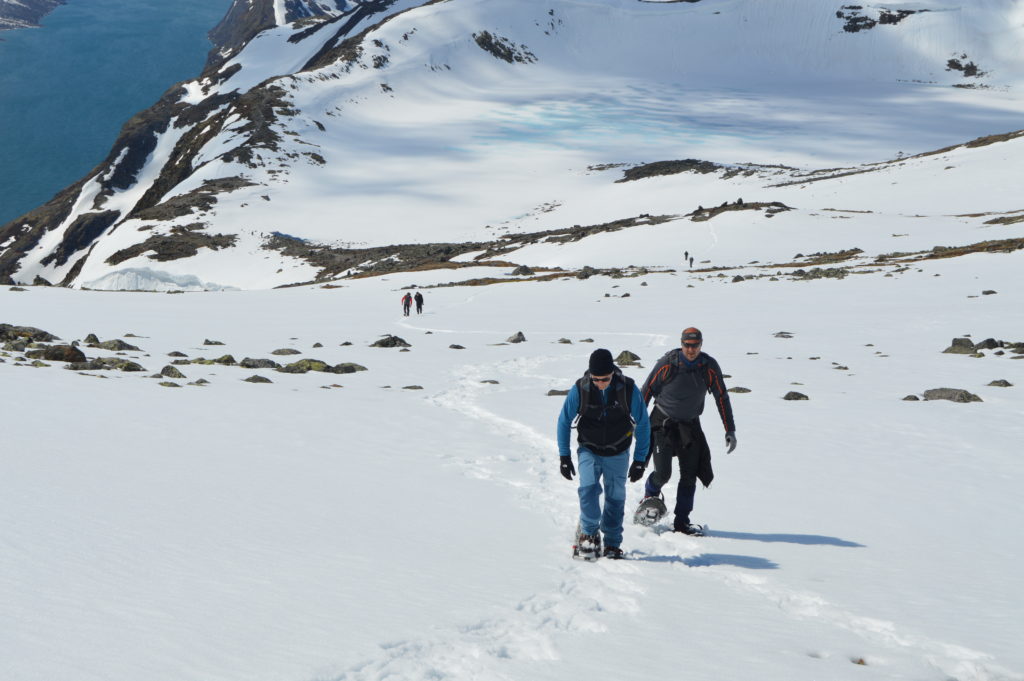 A guided Snowshoe Tour is a great way to explore the beautiful untouched winter landscape around Beitostølen. This trip is great for individuals and families who enjoy exploring nature in beautiful and peaceful surroundings. We meet at the Beito Aktiv office in the center of Beitostølen where your guide will fit you with snowshoes and explain how to walk with them. Guests are then driven to the start of the tour where the trail begins. The trail goes through both open areas and woodland, and up and down some moderate hills, so expect to get a little out of breath! The tours vary according to weather conditions. Your guide will tailor the pace and distance of the trek in accordance to the group. Participants need no previous experience of snowshoeing, as your guide will teach you everything you need to know.
PRIVATE GUIDED SNOWSHOE TRIP
Få mer ut av din opplevelse med en eksklusiv privat trugetur. Vi tilbyr trugetur alle dager i vintersesongen. For enkeltpersoner, de som reiser alene, familier og små grupper opp til 6 personer.
I vintersesongen tilbyr vi trugetur alle dager for private grupper over 7 personer. For mer informasjon og bestilling send oss gjerne en epost her.
For grupper på 10 eller fler, vennligst kontakt oss på telefon eller e-post.