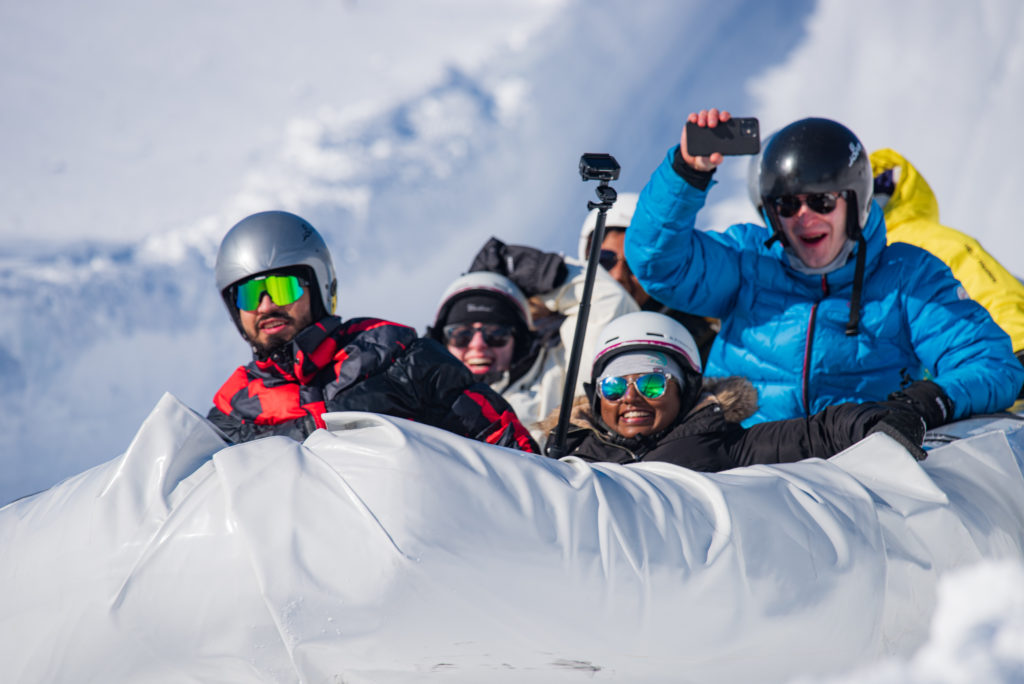 Snowrafting Snowrafting is the perfect snow activity for you and your adventures colleagues. A fun and diffrent activity. Add the extra adrenaline to the hen or birthday party. An experience a little out of the ordinary, with speed and excitement. We start with an instroduction, the instructor goes through safety and the track with everyone who wants to jump in to the boat.
Snowrafting is suitable for most people aged 7 and up. You sit on your knees in the boat all the way down the hill, we therfore do not recommed this acitivty for those with knee/back problems to join in.
The excitement of jumping into the snow-raft and setting off on the snow covered slopes has put a big smile on all the hundreds of participants who hav etaken the ride.
Remember that alpine boots are not allowed in the raft. But feel free to bring your own helmet and goggles. There are maximum of 8 people in the boat at a time.
The snowrafting track is 450 meters long. And the speed will vary depending of the weight in the boat and the snow conditions.
In the winter season we offer snowrafting on seleceted dates for drop in. Check out the booking calender. For groups more than 6 people you can book the activity as a private group any day of the week.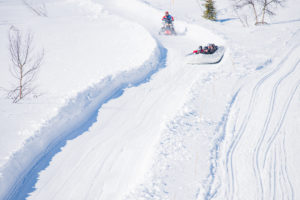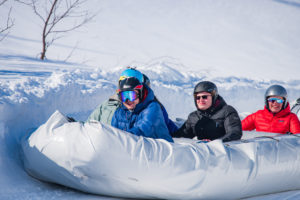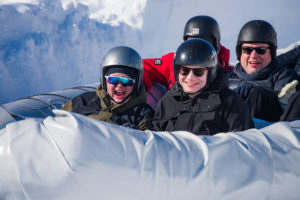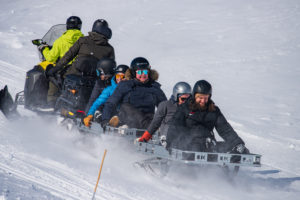 Contact us for group prices 20 people or more
For groups 20 or more, please contact us for offers and packages.