Children's Birthday Parties
Beito Aktiv offers organized children's birthday parties. Perfect for active children.
In spring,summer and autumn, it is possible to bring the birthday party to the mini-climbing park. The climbing instructors are with you all the way and guide the children safely through the park.
There will also be a short review before they can swing loose like tarzan on their own.
After the climbing park, you can choose to take all the children to Peppes Pizza in Beitostølen. We will help you with the reservations if you wish. 
All you need to think about is the transport from Beitocampen to Peppes Pizza if you choose to end you birthday celebration there.
Read more about the mini climbing park below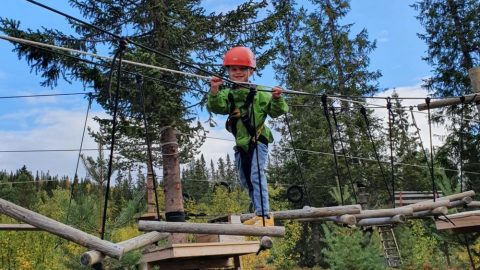 Mini climbing park
Spring- Summer - Autumn
Children the age 4-10 years old
Children's birthdays in the mini climbing park are perfect for active children who want to be outside. Basde on our big climbing park, the mini climbing park is a smaller and more suitable for the youngest children. Fun and challenging with 8 different climbing elements and a zip-line at the end. Harnesses, helmets are included. The guide instructors will guide the children throughout the event. Gloves are optional, you can bring your own or buy at the park.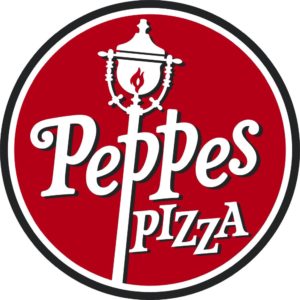 Peppes Pizza (ekstra valg)
After the climbing park, bring the children up to Peppes Pizza Beitostølen, where their table awaits. Tasty pizza and delicious dessert are served to the Birthday party. A proper end to the celerbation. Pelase state the order wheter you want a Peppes reservation, and tell us about diet/allergies.
Pizza + dessert + drink NOK 109;-/child
Prices Children's Birthday Parties
Mini climbing park
From 2500 kr / group
2 h - max 10 kids
4-10 years old
Peppes Pizza
NOK 109,- /child
Incl. pizza + dessert + drink
Ask us about Childrens Birthday