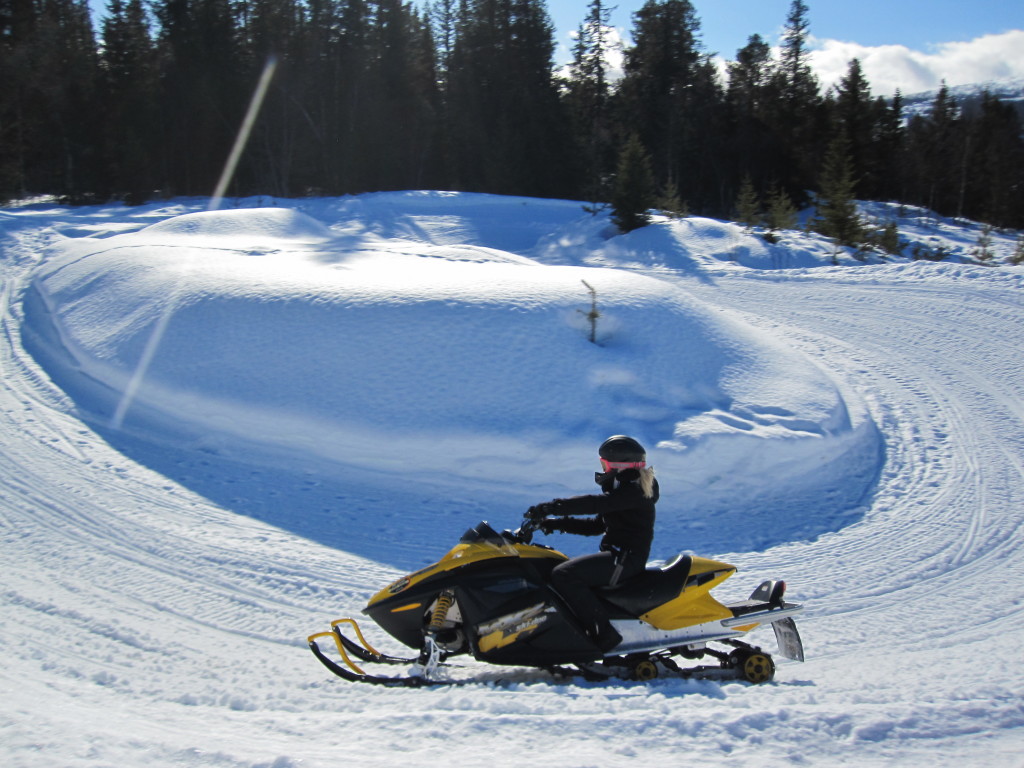 snow mobile TRACK DRIVING
We offer snomobile driving for groups and individuals on a track in Beitocamp. The participants requiers a driver's licens class B (car). The track is very fast and fun to drive. The snomobiles are of the MXZ 380 racing model and are quick and fast. The participants will be served a hot drink while waiting for your turn. The track is approx 700 meters long and made up of bends,dosages and speed bumps. 
Get more out of your experience and book the track for just you and your friends. Private guests and groups are welcomed.
We offer private booking of the course in the winter season.
We can arrange Snow Scooter driving for private groups (of 7 or more) on any day (except for Sundays) throughout the winter season. For more information and booking requests, please email us or send us a message through the website contact form.
For grupper på 10 eller fler, vennligst kontakt oss for tilbud. 
Before we start up the snowmobile, all participants must sign a self-declaration. Then the instructor begins with driving instruction.
Age limit 18 years and requirements and B driver's license. You can borrow helmets from the instructor.
Wear good footwear and warm winter clothes. You are responsible for your own and others' safety.
Normal driving rules apply on the motorway. Everyone who rides a snowmobile, whether it is rented or private, must wear a helmet. Alpine boots are not allowed to be used when riding a snowmobile.
Remember to dress according to the conditions!